Management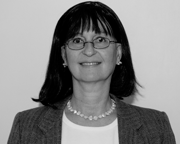 Lynn K. Feldman is the Chief Executive Officer. Lynn brings significant sales and marketing experience, including as president and a founding partner of a startup in one-to-one marketing and as a senior vice president at Digitas, managing interactive marketing relationships and strategy development across a range of industries. Lynn spent a decade at the Boston Consulting Group as a member of the Health Care practice focusing on payors and hospitals. She had previously focused on the securities industry and how to use information for strategic advantage. Her work was detailed in her article, "Stay Small or Get Huge: Lessons from the Securities Industry," published in the Harvard Business Review. She received her M.B.A from Harvard Business School, awarded with distinction and her B.A. from Radcliffe College, with magna cum laude honors.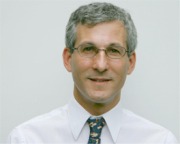 Michael M. Segal MD, PhD, Founder and Chief Scientist. Dr. Segal did his undergraduate work at Harvard and his MD and PhD at Columbia, where his thesis project outlined rules for the types of chemical synapses that will form in a nervous system. After his residency in pediatric neurology at Columbia, he moved to Harvard Medical School, where he joined the faculty and developed the microisland system for studying small numbers of brain neurons in culture. Using this system, he developed a simplified model of epilepsy, work that won him national and international young investigator awards, and set the stage for later work on the molecular mechanism of attention deficit disorder. Dr. Segal has a long history of interest in computers, and patterned the SimulConsult software after the way that experienced clinicians actually think about diagnosis. He is on the Electronic Communication Committee of the Child Neurology Society is one of the medical advisors of the Periodic Paralysis Association, and has been on the Scientific Program Committee of the American Medical Informatics Association. Click here for a list of publications.

Rick Berenson is the Chief Financial Officer. Rick has been building early-stage companies and developing practical, break-through strategies for more than twenty-five years. He has been CEO or COO of eleven companies; most recently Thermalin Diabetes, LLC (CEO, biotech) and HeartLander Surgical, Inc. (CEO, medical device). Rick has also led companies in consumer products manufacturing, knowledge management, new media, entertainment industry technology, manufacturing software, healthcare information and services, healthcare market research, diagnostic reference laboratory services, and cancer immunotherapeutics. He has raised or helped raise more than $35M in private and non-dilutive capital. As Managing Director of his consulting firm, Venzyme Catalyst, LLC, he has helped launch and finance life science organizations around important new technologies in complex markets. Rick received a JD-MBA from Harvard Law and Business Schools in 1984 and is a graduate of Harvard College.

David Feldman is the Chief Technology Officer.  David's career has been in technology development and entrepreneurship.  In his venture advisory practice he applies those skills to support entrepreneurs and investors to create enduring & successful companies.  He has held full-time and interim roles as the technology lead at numerous companies, including as the VP of Engineering at electronic health record company, PatientKeeper, Inc., now a unit of HCA.  David began his career as a software engineer at Apple, Inc. and was a founder of two startups.  David received an MBA from Harvard Business School (with distinction) and is a graduate in Computer Science of Dartmouth College.